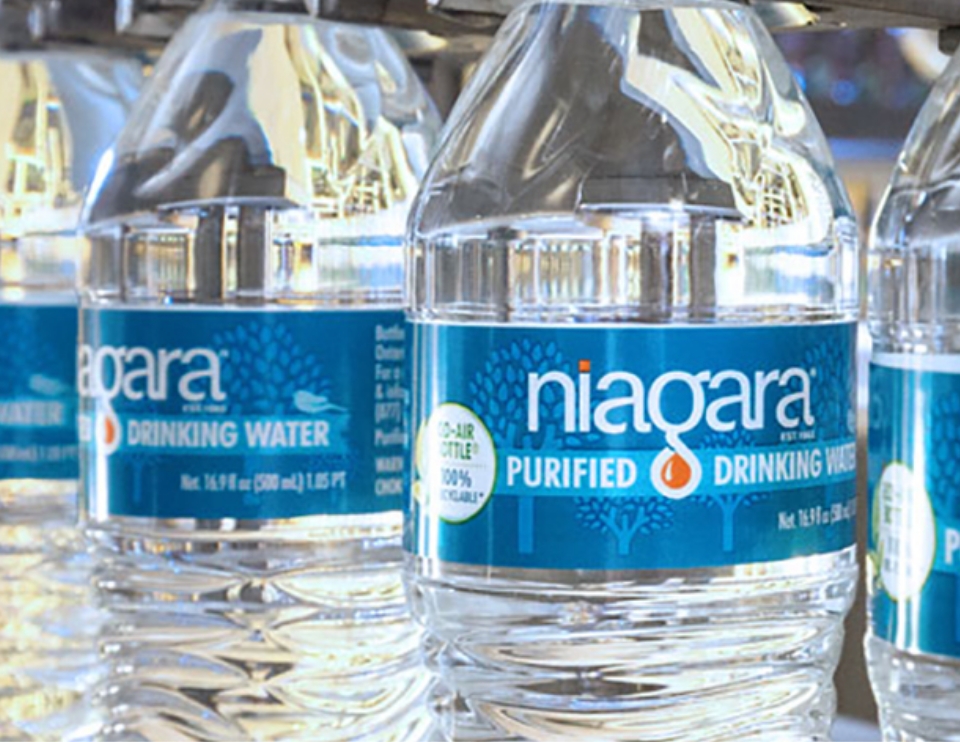 Niagra bottled water
Refreshingly Different
Partnered with Niagara Bottling® since 2013. Niagara has the highest quality product in market, they are the largest bottler in the United States. Together we have a best-in-class logistics and distribution network that provides premium bottled water to distributors and end-users nationwide.
See product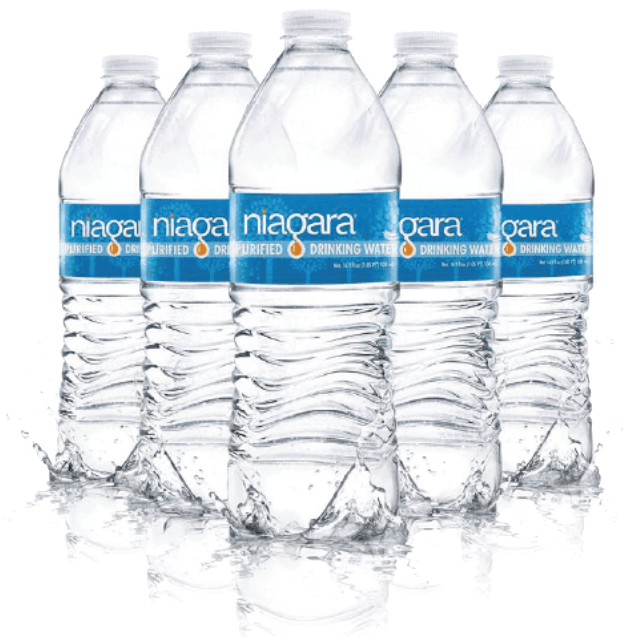 Refined quality - from source to bottle.
• No impurities.
• No compromise on taste.
• No wasteful packaging.
Affordable, high quality bottled water with purity in every drop.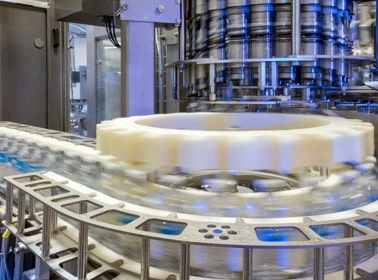 Manufacturing Performance
Niagara has the fastest lines in the world, 112 high speed bottling lines with speeds up to 2,400 bpm lines (40 bottles per second). Their focus on plant automation and total integration means manufacturing efficiency for more water when and where you need it.
Exceeds Quality Demands
Niagara has the Highest Quality Certifications in the industry with commitment to quality and sustainability. All bottled water is laboratory - tested, purified drinking water with quality standards that surpass FDA and EPA requirements. Niagara's Eco - Air bottle is 100% recyclable and allows more water per truckload, which reduces CO2 emissions.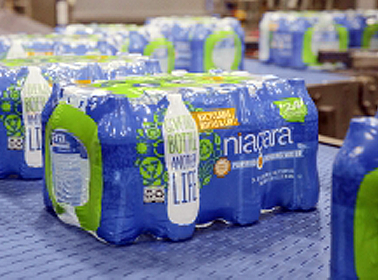 Vertical Integration
By being the most vertically integrated bottler in the industry, Niagara controls their water from source to shelf. This makes them the leader in production and service.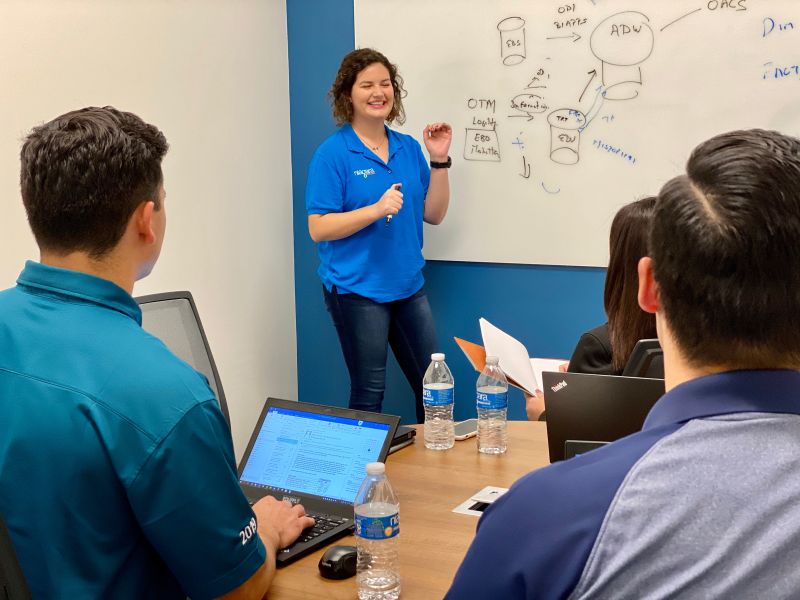 Commitment to Sustainability
Sustainability is built into the DNA of Niagara as they design and build all products. From packaging to bottle design, they challenge conventions, break new ground, and find sustainable solutions.
learn more
Niagara Bottled Water full truckload (FTL)

View Specs

#PRLNIA05L24 24

Pack Case 16.9 fl oz Bottles

CASE UPC # 027541001235
CASES ON PALLET 84
CASES PER TRUCK 

1,596

ORDER QTY 

PALLET

BOTTLES ON PALLET 

2,016

CASE WEIGHT (lbs) 

28

CASE QTY 

24

PALLETS PER TRUCK 19
PALLET WEIGHT (lbs) 

2400

Niagara Bottled Water Less than truckload (LTL)

View Specs
LOCATION. LOCATION. LOCATION
Ever-growing National Supply With Strategically Located Facilities
(product availability may vary by location)