SUPPORTING SAFETY AND WELLNESS
Supporting active lifestyles and maximizing job performance is essential to us. Our safety solutions are for hydration and heat protection to the industrial, commercial construction, electrical and safety professionals.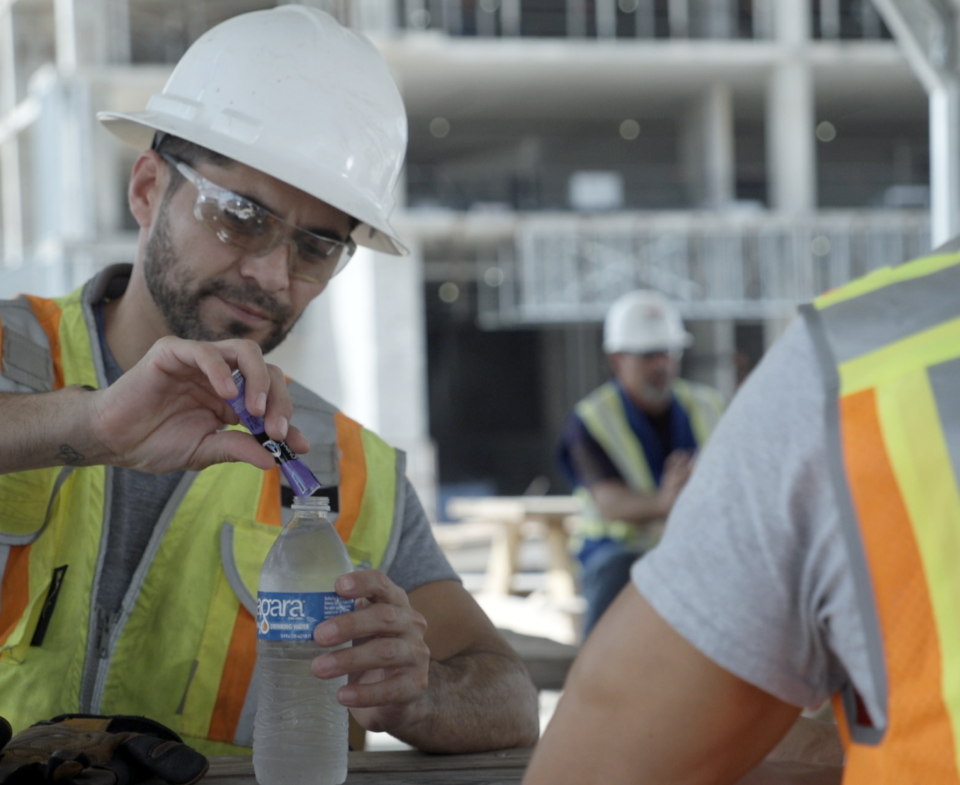 HYDRATION & HEAT PROTECTION
Our products are for workplace safety, products that have safe ingredients, formulas and better science designed to protect the wellness and safety of the workforce without restrictions. We also offer hydration and heat stress training for OSHA regulations.
OSHA SAFETY RECOMMENDATIONS
15
+ SPF
Use sunscreen of at least 15 SPF blocks 93 percent of UV rays. You want to block both UVA and UVB rays to guard against skin.
12
+ BOTTLES A DAY
Recommend to drink 8 oz. of water every 20 minutes while working in the heat, that's a 16.9 oz bottle and a half of water every hour.
24
Hours
Workers should replace fluid loss by drinking water and electrolyte replacement liquids every 15 to 20 minutes to avoid fatigue and heat cramps.